July 6, 2017
Have Some Madeira, M'Dear: Washington County Sees First Mechanical Grape Harvester
Posted by: Michelle London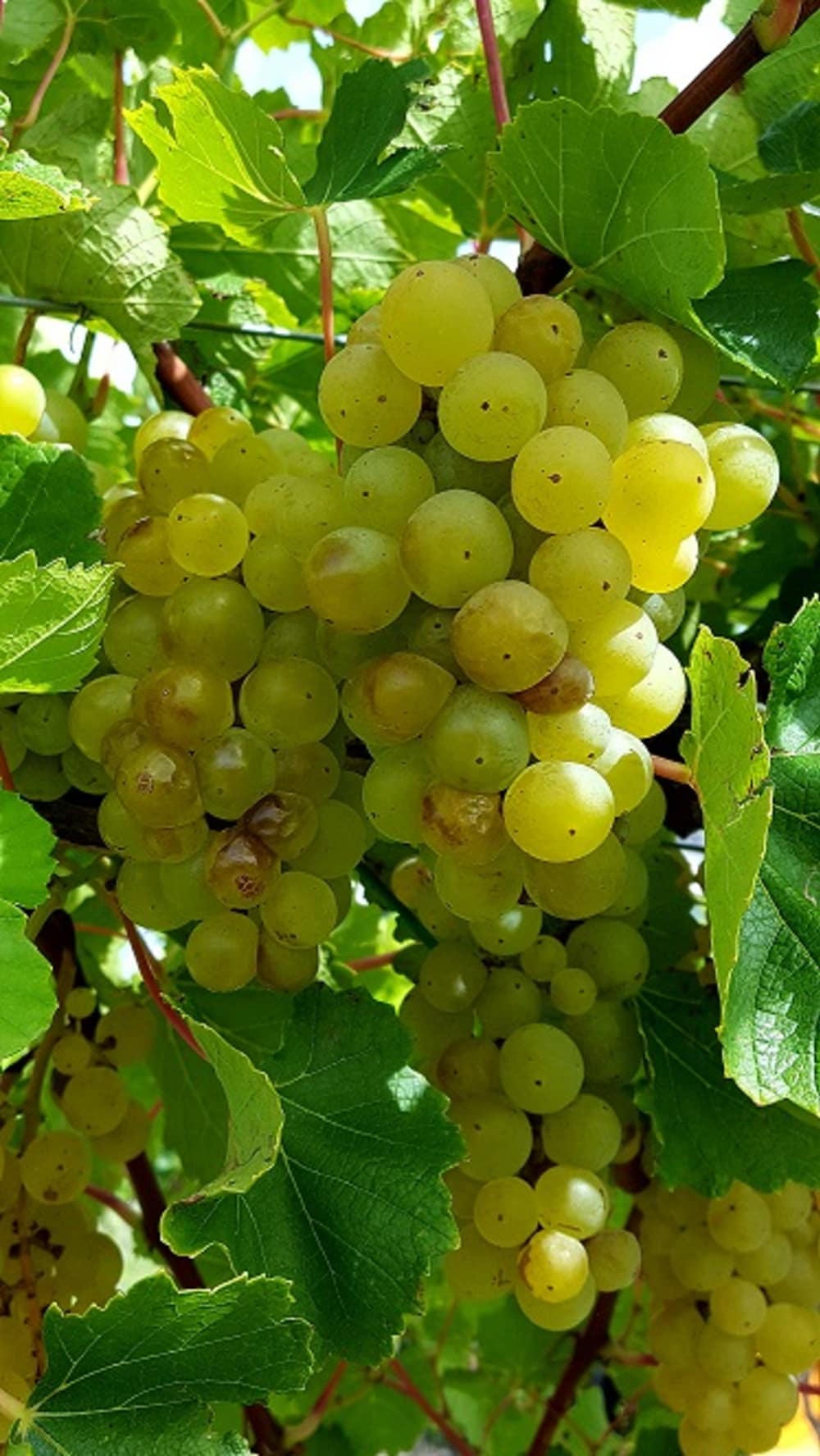 With an "Aw, shucks" modesty and a thirst for pursuing knowledge, Kerr Taylor is the quintessential Texas renaissance man. As a neighbor of Lillian Farms, we're often treated to his presence and the privilege of an always enlightening conversation.
On one recent Saturday morning, Kerr called to invite us over.
"Come see the first mechanical grape harvest in Washington County!"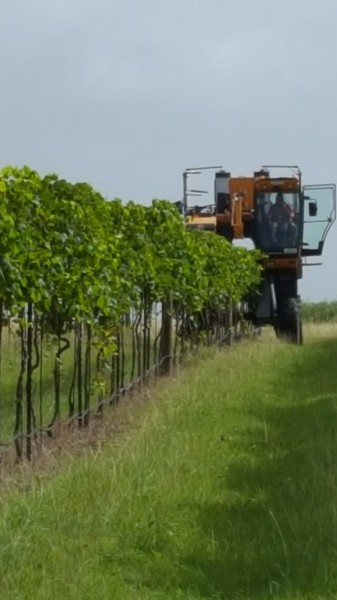 Of course, how could we resist?
The Pellenc 8590, a yellow behemoth of a machine made in France, was making its way down one vineyard row when we arrived. A miracle of modern machinery (and one of few grape harvesters in the State of Texas), it strips the grapes from the vines and stores them until the operator deposits them in large bins. There, they are sprinkled with potassium metabisulfite, a compound that assists in the fermenting process.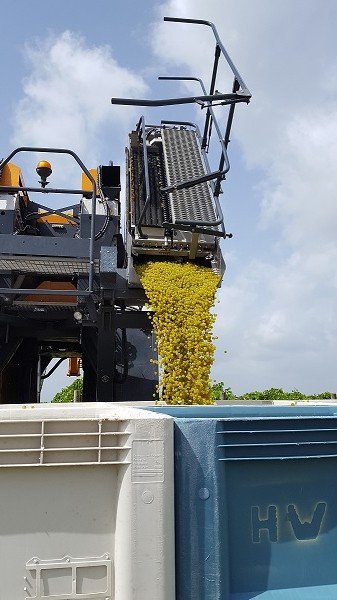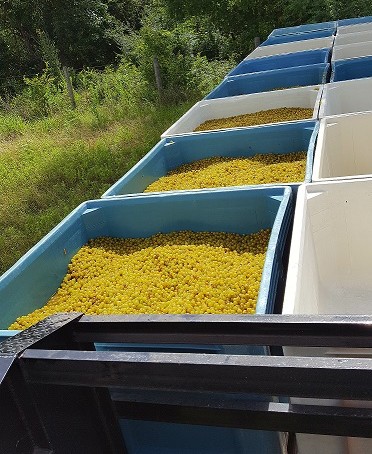 The vineyard is a green-lined avenue of grass and soldier-straight grapevines. At this time of year (July), the vines are heavy with clusters of the fruit. There is nothing like grapes right off the vine: the flavor bursts in your mouth and fills it with summer.
This harvest of grapes was headed to a winery in Texas Hill Country, where it will become the foundation of the vintner's next batch of Madeira.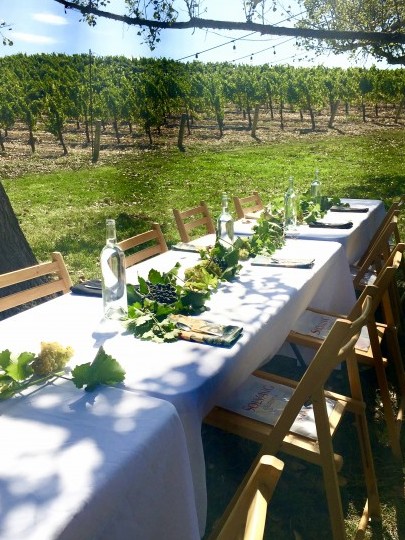 The romantic scenario of long tables in the vineyard laden with pasta, crusty bread, and jugs of wine for famished workers still exists -- that's often how it's done, and Lillian Farms hopes to join with the Taylors to offer such an experience for our guests in the future. But witnessing the Pellenc at work was a treat, and I've decided that time spent in a vineyard is always time well spent.